THIS SITE IS DEDICATED TO OUR HORSES, PAST , PRESENT, AND FUTURE. OUR FIRST HORSES WERE ARABIANS.***
The gray horse is our gelding, Saber. He has a loving home with our friends. He is being shown by their
little girl. And on the off season he goes trail ridding.

The white horse was our mare Kal-Star, at age 30 she crossed over the rainbow bridge & is patiently waiting for our last ride. We love them both.
I would also like to dedicate our site to all of the past miniature foals whom God chose to take
home to him to live in heaven. We never know if a newborn foal will be blessed to stay here on earth with us.
Here at our farm we are so thankful for each and every blessed birth that is safe and sound. And we try to
understand why a precious little one may be taken.


TO LIVE IN THE HEARTS WE LEAVE BEHIND IS NOT TO DIE.
TRUST THAT THERE WILL COME A TIME WHEN PRECIOUS MEMORIES WILL CHANGE YOUR TEARS TO SMILES. I LEAVE THIS EARTH KNOWING MY FATE WAS ALWAYS SAFEST IN YOUR HANDS.

THANK YOU FOR LOVING ME & HAVING THE COURAGE TO LET ME GO. YOU HELPED ME GREATLY INTO THE NIGHT,
WE WILL MEET AGAIN.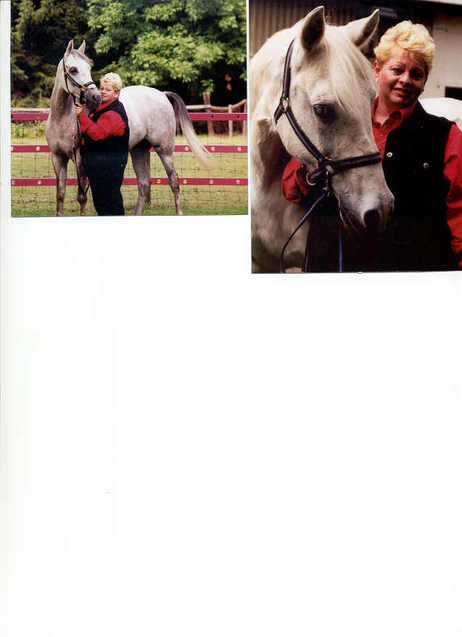 Look for more pictures on the next page.