FEEDING YOUR NEW PUPPY
YOUR PUPPY NEEDS LOTS OF LOVE, UNDERSTANDING AND GOOD DOG FOOD.
Clean fresh water, on a daily bases, is also necessary.
By following these simple guidelines, your Puppy can grow to be a Happy and Healthy Adult, to share the years with you and be a pleasant member of your family.
Most of All, your dog needs love and attention.
Along with regular veterinary care, all of our dogs, (from puppies to adults), receive better choices in nutrition and care. We are very particular in our choices of foods for our dogs. Purina puppy food is fed to our small puppies. Our adult dogs eat Purina ONE brand dogfood (lamb and rice). WE ALSO FEED IAMES DOG & PUPPY FOOD.
We recommend that you be very particular in your choice of foods for your pet as well. There are a lot of worse dog foods out there, some of them with horrible ingredients. I shutter to think about such horrible acts that many food companies perform when making these junk foods. Many other foods are almost completely comprised of filler elements, with only small traces of healthy ingredients. One of the biggest filler elements is ground up corn stalks and cobs. This type of 'junk' food is not healthy for your dog at all, so be sure to read the ingredient labels of any pet food you buy.. for any type of animal.
First and foremost, dogs love fresh foods, raw vegitables (not potatoes however).. but things like carrots and apples, and pears. These types of foods give your dog the energy they need.. just as with humans.. and the type of food that God created these animals to eat.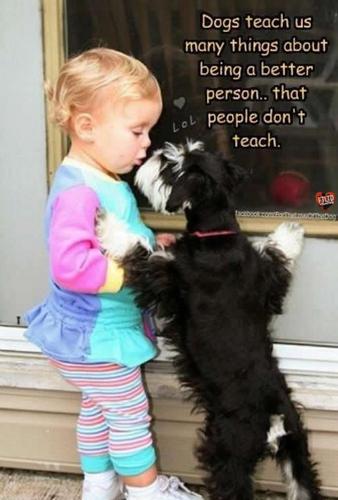 Sample Photo 5
Brief Description