PICTURES OF EBONY & SALENA PUPPIES
FABULOUS AKC MINIATURE SCHNAUZERS
ALL OF OUR PUPPIES HAVE FOUND THEIR FOREVER HOME.
WE WOULD LIKE TO THANK ALL OF OUR CLIENTS FOR
INVESTING IN A MINI WHISKERS DARLING.
COAL BLACK FEMALE
RESERVERED FOR---KIM
Sample Photo 2
RICH BLACK MALE
RESERVERED FOR CATHY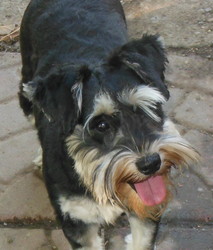 SALENA IS THE MOTHER
OF THE PUPS BELOW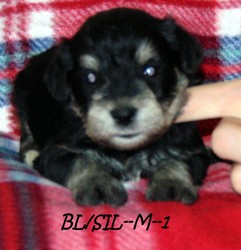 MALE BLACK/SILVER PUPPY LOOKING
FOR HIS FOREVER HOME.
<$800.00> READY TO GO HOME
ABOUT DEC. 10TH
RESERVED FOR JOYCE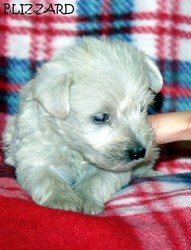 WHITE MALE PUPPY IS RESERVED FOR TANNER
Brief Description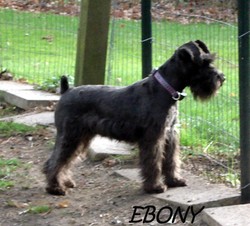 EBONY ABOVE IS THE MOTHER OF THE 4
PUPPIES BELOW
Sample Photo 8
FABULOUS S & P MALE
RESERVERED FOR OKSANA
FANCY SALT & PEPPER FEMALE
RESERVERED FOR MEGHAN
-----------------------------------------------------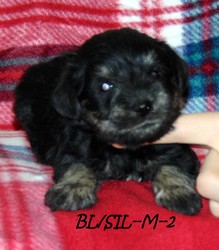 ------------------------------------------
BLACK/SILVER MALE PUPPY LOOKING FOR
HIS FOREVER HOME. <$800.00>
HE CAN GO HOME ABOUT DEC. 10TH
RESERVED FOR RACHEL & JAKE
Brief Description
Brief Description